When we start a project, large or small, we try to understand the impact it will leave on the community. We hope to leave our projects as strong institutions that benefit our communities for years to come.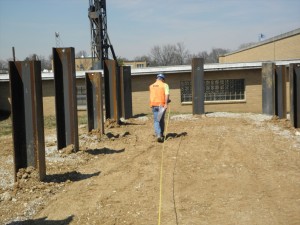 With this purpose in mind, we we get out of bed each morning and offer full-service mechanical contracting services to local, national and international projects. We've been doing this since 1956 and have built a reputation for designing, fabricating installing and maintaining the highest quality piping and sheet metal systems—placing us in the forefront of the mechanical contracting industry.
We've been able to receive such a reputation through our commitments to working a certain way. We continually focus on efficiency, planning, quality, skill, safe work environments, innovation, communication and accountability. Every project we touch allows us to express these commitments.
Our mission is to be the best partner we can to our clients, vendors and employees by building the best teams from a "ground-up" approach for each and every project we take on.
Since 1956, we have dedicated our mechanical contracting expertise to teams that have built the strongest, safest and most-efficient institutions in our communities. You can trust Rock Hill Mechanical, as a leader in mechanical contracting, to continue these traditions of excellence with you.