The HVAC Experts
RHMC Service is a division of RHMC that specializes in all types of commercial and industrial heating, ventilating, cooling, refrigeration, and controls work. Whether it's keeping a production line or plant area properly conditioned or heating and cooling your offices, we can take care of you. We maintain, service, and install nearly all types of HVAC/R mechanical equipment.
If you're looking to save money on energy, RHMC can help. We can make recommendations on what to do with your existing equipment or any new equipment that can quickly pay itself off and continue to save in the future.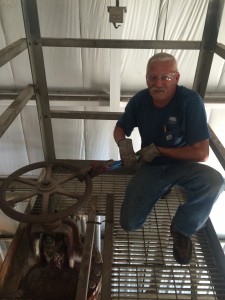 Plumbing Service & Installation
Plumbing is yet another service offered by Rock Hill Mechanical Corporation. With the many diverse capabilities of our of commercial plumbing division, RHMC is your full service mechanical contractor.  We can handle everything from a small leaking faucet to a major sewer line break. Any emergency service issues that may arise, we are here to do the dirty work. Not only can we handle any unexpected plumbing problems but we are fully capable of any new installation or remodel that you might be interested in. We can offer maintenance to make sure that your system will continue flowing correctly.
Service Commitment
RHMC continues our commitment to meeting your mechanical service needs. With experienced, highly-trained, and certified technicians, we will manage any mechanical service need you may have. We guarantee response in 24-hours for non-emergency situations and 4-hour response for emergency situations. It's our policy.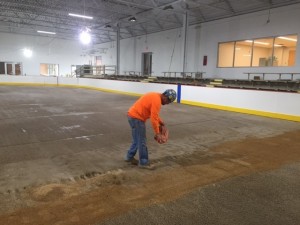 Service & Repair Applications
Process Piping
Boilers, Hot Water, Steam, PM's, Re-tubing, Combustion
Air Handlers
Computer Rooms
Split Systems
Energy Management Systems
Welding / Code Work
Commercial/Industrial HVAC
Chillers
Pumps
Cooling Towers
Steam Systems
Controls
Gas Piping
Refrigeration
Backflow Preventers Inspection
Maintenance
Commercial and industrial equipment require regular maintenance in order to maintain efficiency and dependability. With tailored maintenance plans to meet your specific needs and equipment, we help to ensure the highest possible level of operation possible. Planned maintenance will help prevent costly breakdowns, which disrupt daily activities, production, and customer or personnel comfort. Clean and well-lubricated equipment will be more energy efficient, enabling you to control your energy dollars.